CPU Support
Android systems typically use architecture between ARMv7-A(armv7l), ARMv8-A(AArch64), x86 and x86_86. For now on, we think most Android Phone architecture uses a system ARMv7/ARMv8, so just try to download ARMv7 APK if you're not sure, because it can run in both ARMv7 (arch 32bit systems) and ARMv8 (arch 64 bit systems). For x86/x86_64 architecture usualy used by phone that using Intel CPU like Asus Zenfone 2, ZTE Geek V975, or Lenovo K80. If you want to download the correct option and increase performance of the app, just follow these steps: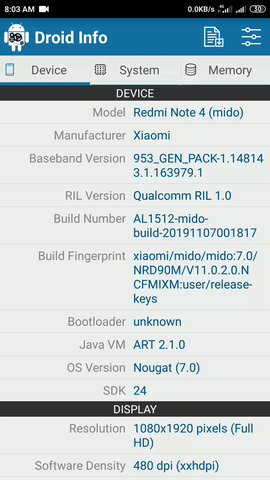 Download Droid Hardware Info Here
Install APK File and allow app permissions
Open Droid Info >> Select Tab "System"
Look at the architecture section
In this case the android system uses the ARMv8-A (AArch64) architecture
So the best choice is to download APK in AArch64 section (see picture above)
Click a download server link to download the File
Any further problems/questions you can ask via Contact Us
iPTMod.